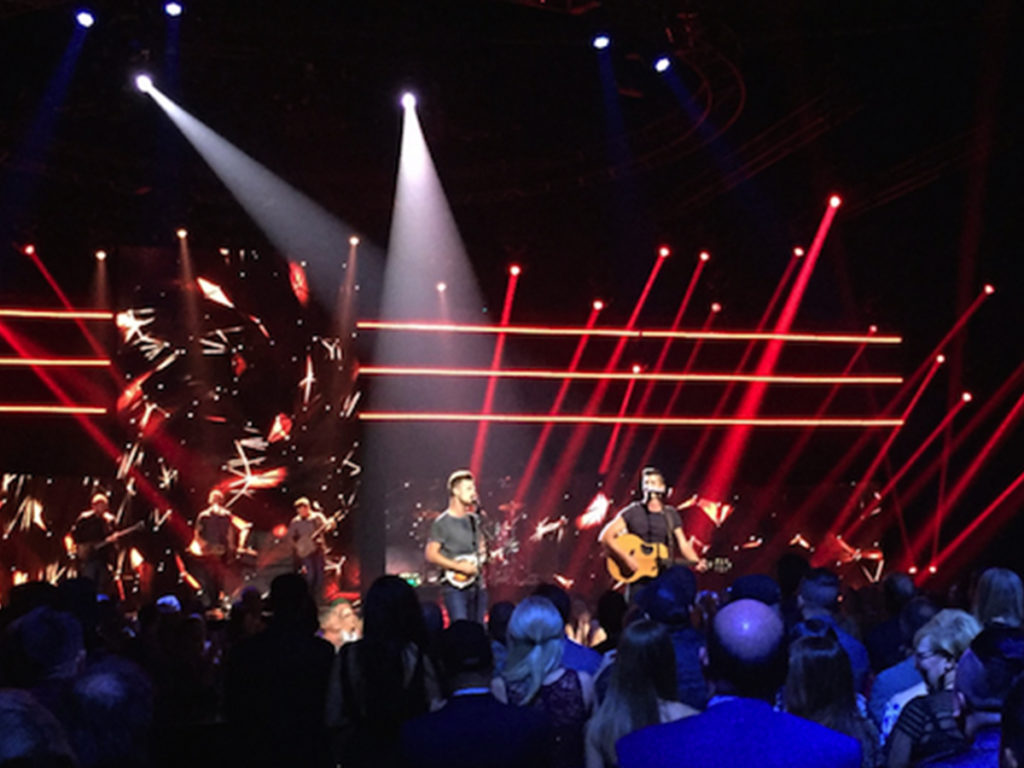 Toronto, Canada (November, 2017) — Radio Active Designs (RAD) Canadian manufacturer rep Zimbel Audio Productions has had a busy couple of months placing RAD UV-1G wireless intercom systems with the Canada 150 Celebration, Canadian Country Music Awards, Toronto Pride and Caribana parades and at historic Massey Hall in Toronto for the Canadian Songwriter's Hall of Fame inductee ceremonies.
The four-day Canada 150 Celebrations at Toronto's Nathan Phillips Square benefitted from a six- drop UV-1G system that covered site-wide communication needs for the stage managers with just two antennas. The event featured more than 40 music acts including Drake, Belly, and Barenaked Ladies.
Another six-drop system was used at the Canadian Country Music awards broadcast in Saskatoon. Technical Producer Neil Staite says, "The RAD comm system supplied flawless communications between our floor and stage managers over two stages, which made for a very smooth broadcast. I definitely plan on using more of it on next year's show and on my upcoming shows."
Because of the recent FCC auction, the amount of available UHF bandwidth will narrow considerably across North America by year end. Fortunately, the UV-1G base station utilizes proprietary Enhanced Narrow Band technology which allows each of the two transmit channels to occupy a mere 25 kHz of UHF bandwidth while maintaining the audio characteristics one would expect from a traditional FM system. In addition, RAD bodypacks operate in the VHF range, clearing up valuable UHF spectrum for wireless microphone and IEM systems that need it. Production crews across the country are impressed with the reliability and flexibility of the wireless analog intercom system.
Production Manager Caren Campbell, working the Canadian Songwriter's Hall of Fame induction ceremonies, deployed a six-drop system for the production at Massey Hall. She notes, "With RAD, I didn't even have to think about intercoms. Anywhere the team went in the building, it just worked."
IATSE RF technician Jason Browning adds, "The voice quality was incredible, and I was able to cover the entire venue with the supplied whip antennas. I couldn't ask for more."
Lastly, long-time dealer RP Dynamics of Oakville, Ontario supplied two ten-drop systems to Toronto's CP-24 News. The units were utilized to cover the both the Toronto Pride and Caribana parades. Head RF Technician John Christie reports: "We had solid operation for all wireless users on both events. No one would hesitate to use it again."
###
Photo Cutline: RAD wireless intercoms assisted with vital communications during the Canadian Country Music Awards (pictured: High Valley performing at CCMA Awards)
Download hi-res: http://bit.ly/2iAnzQ0