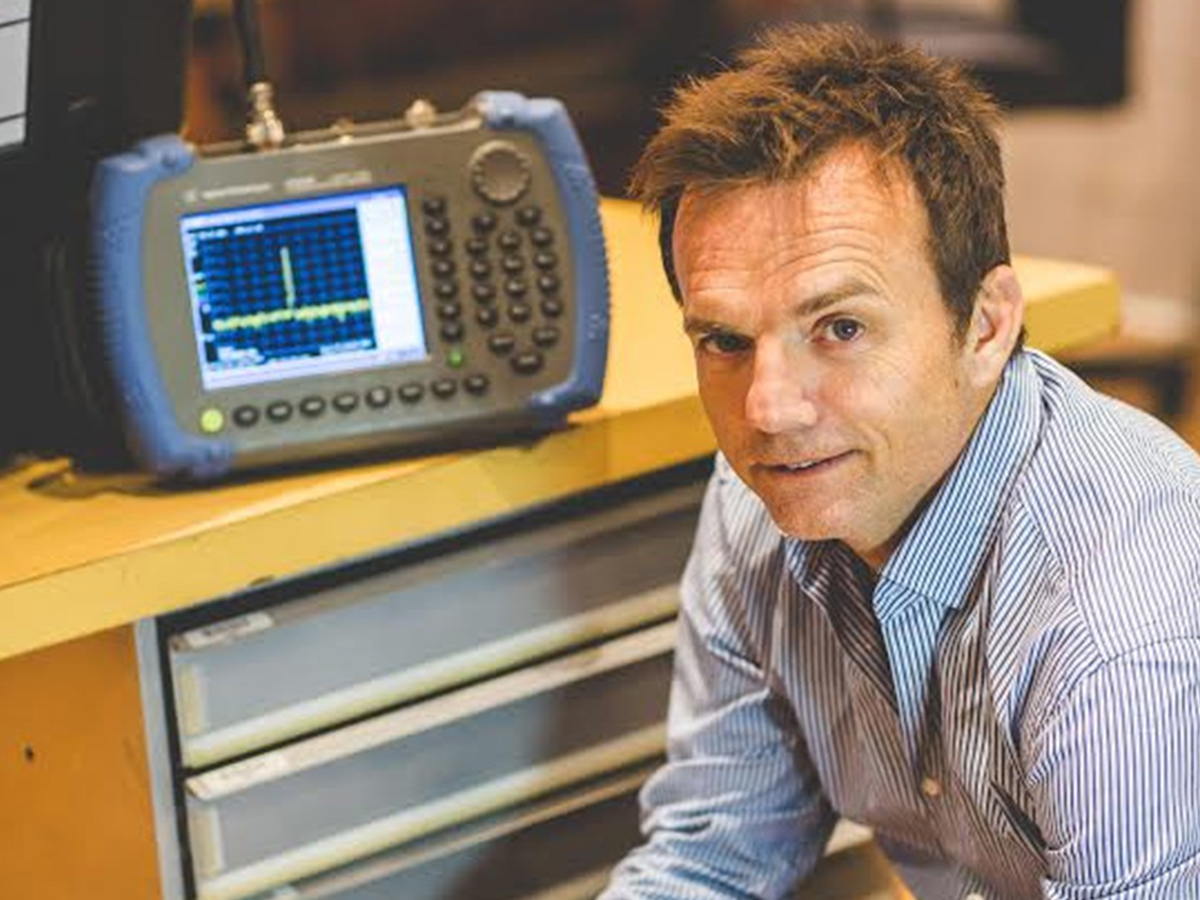 Jetwave Wireless, located in Alexandria, Virginia, recently installed two Radio Active Designs UV-1G wireless intercom systems in the NBC studio facilities in Washington, D.C. They provided a third unit for use during remote broadcasts.
"As a wireless dealer we provide a lot of value-added services including the installation of fairly sophisticated distributed antenna systems," explains Jim Dugan, owner of Jetwave Wireless. "With the upcoming 600Mhz spectrum changes looming and an existing wireless intercom that they were not happy with they were looking for a change.   They wanted to see if there was another solution out there."
As a Radio Active Designs dealer, Dugan was familiar with the newly introduced UV-1G wireless system. Not only would it provide the solution the studio was looking for but it would position it for the future as well.
"The UV-1G unit has a number of features that no other wireless intercom system offers," explains Dugan. "The system is very spectrum friendly – the base station operates in a very small footprint in the UHF band while the bodypacks operate in the relatively unused VHF band – which minimizes problems with finding available bandwidth. The UV1G offers affords us good spectrum load balancing in putting intercom receive in VHF.
Dugan continues, "With the UHF spectrum changes that are taking place in the near future, the product is very timely. People want to purchase gear they know they can use for the next couple of years and this system is ready to go."
After adding on to the existing distributed antenna system, the 12 RAD bodypacks work seamlessly anywhere in the studio facility – studios, green room, newsroom, outside in front of the building and most importantly in the back hallways near craft services. With up to six RAD packs per unit, the UV-1G can accommodate more than other products on the market. All previous reception problems were resolved.
"The other base station is used in the field," adds Dugan. "They were extremely impressed with the studio units and needed something reliable and spectrum friendly away from the station. This was the very best choice for them. Nothing out there is as ready for the future as Radio Active Designs' products."
###
Photo Cutline: Jim Dugan, owner of Jetwave Wireless in Alexandria, Virginia.
Download hi-res: http://bit.ly/1kOMqhS
Media Contact
Julie McLean Clark
JMC Communications
O: 269 262 4842
M: 269 240 3175
juliemcleanclark@gmail.com