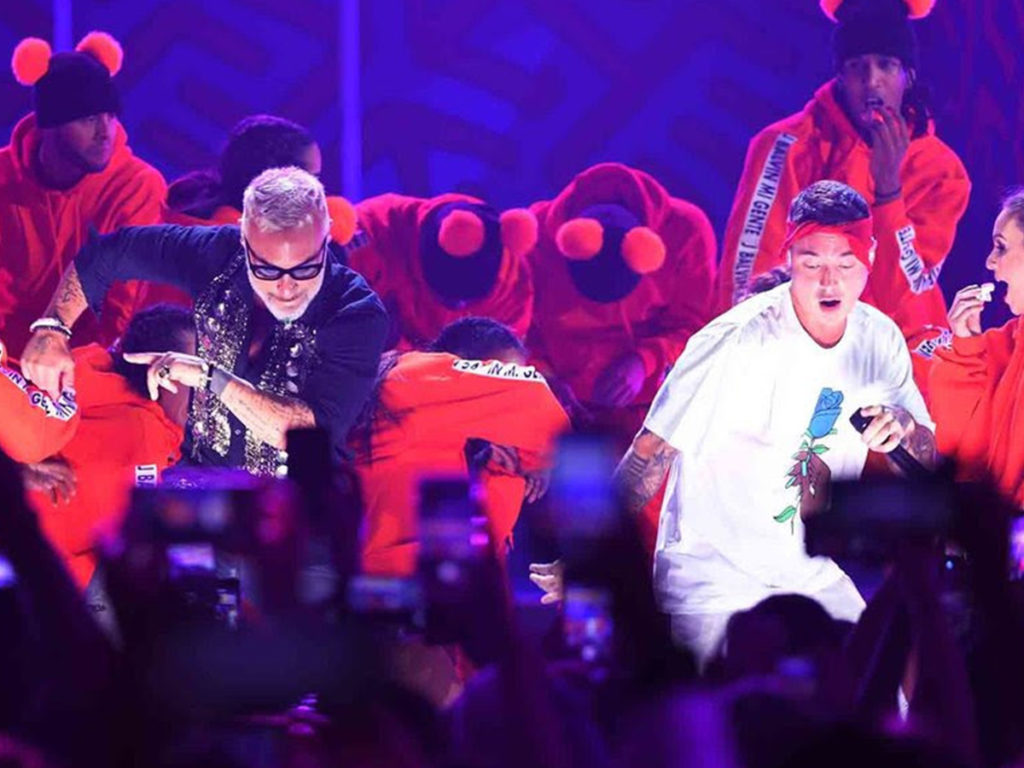 Coral Gables, Florida (August 2017) – The 14th Annual Premios Juventud Awards Show, presented by Univision, recently took place at the Watsco Center in Coral Gables, Florida. Show communication was aided by Radio Active Designs (RAD) wireless intercom systems provided by Orlando, Florida-based Professional Wireless Systems (PWS).
The theme for the show, "Betting on the Future", awarded some of the biggest stars in Latin music and featured performances from celebrities such as Enrique Iglesias, Carlos Rivera, Gianluca Vacchi, J Balvin and Iggy Azalea. PWS was on site to provide all wireless systems as well as system design, RF coordination, and support for the event.
"Because we were using over 200 wireless frequencies, it was critical to maximize spectral efficiency whenever possible," explains Gary Trenda, RF Technician for PWS. "In this case, deploying seven RAD UV-1G wireless intercom systems, including 42 RAD belt packs, was a huge help."
The UV1-G base stations are unique in that they operate in a very small slice of the UHF spectrum while the body packs operate solely in the VHF realm – freeing up considerable RF bandwidth for use by other wireless systems. The base station utilizes RAD's proprietary Enhanced Narrow Band technology which allows the 6-channel unit to occupy a mere 25 kHz of RF bandwidth while maintaining the audio characteristics one would expect from a traditional FM system. The intercoms helped strengthen communication between the producers, stage managers, floor managers, and members of the rigging crew.
"In the past, we have used fewer RAD base stations, but this year we made a move up to seven systems as part of our transition away from UHF intercom systems, particularly UHF systems that operate in the 600 MHz range," explains Trenda. "We have always been pleased with the RAD intercoms but recent firmware updates have improved audio quality, making these systems even better."
To provide full coverage of the event, PWS created two zones, one covering the main stage/bowl and the other covering the backstage, production offices, and truck dock. They used a VHF distributed antenna system with a PWS DB-VIC 4-zone VHF intercom Rx multi-coupler to ensure seamless communications from one zone to the next.
Trenda concludes, "It's already a challenge to coordinate in the 600MHz band – RAD UV-1G systems are extremely reliable and provide the frequency relief we needed. We had no problems maintaining two zones of RF coverage throughout the event – it was seamless."
###
Photo Cutline: Gianluca Vacchi and J Balvin performing during Univision's 14th Annual Premois Juventud Awards Show in Coral Gables, FL (Rodrigo Varela/Getty Image for Univision)Photo Download: http://bit.ly/2w7jtUC