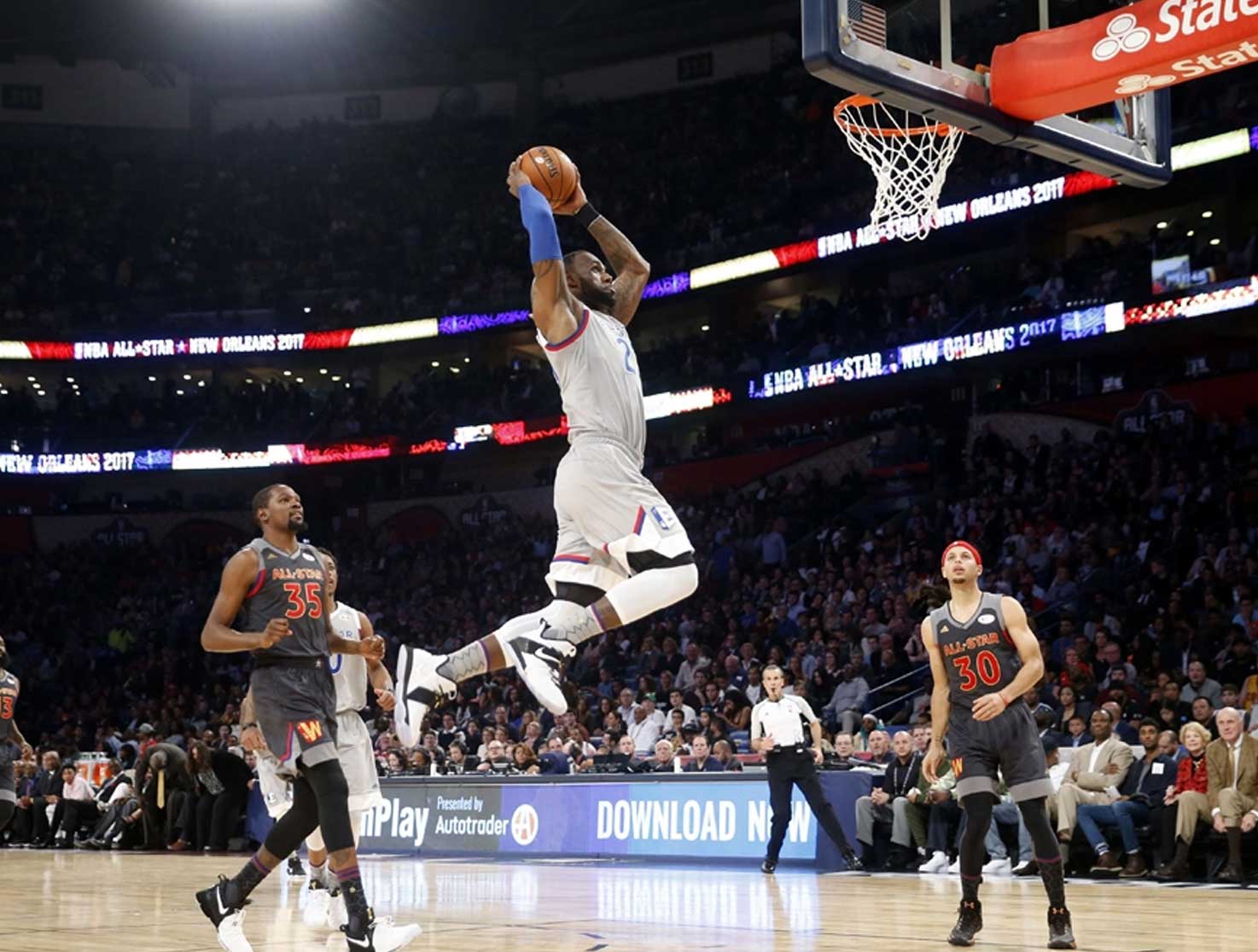 New Orleans, Louisiana (April 2017) –- Redhook, New York-based Firehouse Productions utilized Radio Active Design UV1-G wireless intercom systems during the recent NBA All-Star Weekend held at the Smoothie King Center in New Orleans.
Four of the new UV1-G base stations and 24 RAD packs provided vital communication between production managers, riggers, special effects, carpenters, screens and automation professionals during the busy weekend. "These are key roles for set changes as well as safety," explains Vinny Siniscal, wireless communications coordinator for the event. "We need a comm system we can rely on, and that's the RAD system."
Firehouse productions provides sound reinforcement, wireless hardware, frequency coordination and communications for the entertainment and broadcast portions of the event. "We had four zones of coverage – ceiling, stage, back hallways, loading – in a hostile RF environment," he adds. "We were working with well over 600 frequencies on the air in the arena. Anywhere you can save space on the UHF band you do."
The UV-1G intercom system requires less than 30 kHz of the VHF band freeing up valuable UHF bandwidth. In addition, because the VHF band is virtually empty, every comm operator has their own channel, eliminating any issues that can occur when forced to "double-up", as required by some UHF systems.
"I also like the frequency agility of the UV1-G in the UHF band – it is tunable through the entire spectrum, from 470-698 mHz," Siniscal says. "It can transmit within whatever bandwidth is available — another really nice benefit of the system."
As with any event the size and scope of NBA All-Star weekend, reliability and durability are key qualities for gear in constant use, the UV1-G system consistently proves itself extremely capable in demanding RF environments. Siniscal and his team also implemented RAD antennas, combiners and VHF zone splitters for expanded coverage in the arena.
"I am a big fan of RAD intercoms," Siniscal concludes, "They are reliable, sound great and make the life of anyone working with a lot of RF much easier."
###
Photo Cutline: Firehouse Productions deployed four Radio Active Designs UV1-G wireless intercom systems during the recent NBA All-Star game.
Photo Download: http://bit.ly/2o9uO22 (please note copyright Getty Images)