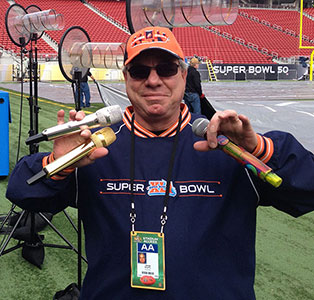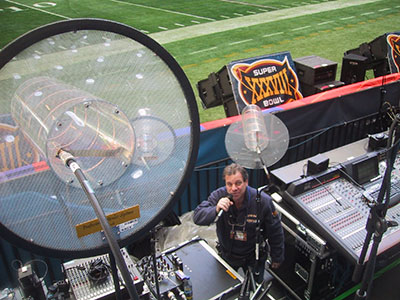 James Stoffo
CTO,Principal
James Stoffo has been working in the RF field for his entire professional career. Starting out as a Radio Surveillance Technician in the US Navy Submarine Service, he later literally wrote the book on wireless as the author of the RF Coordination and Procedures Manual for the Olympic Committee used as the blueprint for radio coordination at the Olympic Games.
After working as the manufacturing field technician for Vega Wireless Systems, he founded Professional Wireless Systems which continues to be among the top end of wireless audio providers in the US. James has worked as the Frequency Coordinator for many high end special events including the World Cup, multiple NBA All Star Games, NBA Finals, and Rose Bowl Games and as the frequency coordinator for the Society of Broadcast Engineers.
James has also worked as the Wireless Microphone and Intercom operator on many large special events including fourteen consecutive Super Bowls, numerous Latin and English Grammy Awards, Every Latin and English Billboard Music Awards since 2000, Video Music Award, Soul Train Awards and Country Music Awards. James designed the wireless audio systems for Microsoft Studios, most of the Cirque Du Soliel shows in the US, the NBC Sports Facility in Stamford Connecticut, large Theme Parks and Attractions and the QVC shopping Network, a 250,000 square foot facility with multiple studios on one combined antenna system.
James Stoffo, a leading RF technician and frequency coordinator on large-scale special events and installations. He's also a founder and chief technology officer of Radio Active Designs, a manufacturer of wireless intercom systems.